Here are Today I Need A, we've used a LOT of dry shampoo over the years. About 6 years ago, probably right around when my second daughter was born, I started to wash my hair less mainly to improve its health, but also to save time. I had hair that was both dry and quick to get oily. And lets face it, I had two kids under 3, enough said.
Since then, Nanette and I have both tried many different types of dry shampoo. Cheap and expensive, powders, spray cans and even a paste or two. Below we have rated the options we found to be the best over the years. We have finally found our favorite dry shampoo! Spoiler alert: My overall favorite is the Hair Dance Dry Shampoo Volume Powder and Nanette's overall favorite is the Aveda Shampure Dry Shampoo. 🛍️ This post contains affiliate links– thank you for supporting us!

Before you get into the ratings, remember that how you apply a dry shampoo will change its effectiveness. You should always apply and let it sit on your roots/hair for at least 30 seconds to a minute in order for it to effectively soak up the grease. Then, massage with your fingers and brush through your hair.
Ease of Application: 4
Some reviewers didn't like the squeeze-bottle type application, but I actually prefer it. I find it easier to target areas I really need it than with a spray. I find dry shampoos that are in an aerosol can to dry my hair out and they almost make my hair feel dirtier. This particular formula is a little harder to work through my hair than others.
Degreasing Ability: 4
Works just a good at taking the grease out of my hair as others I've tried.
Cost/Value: 5
This bottle lasts me a loooooong time. I don't use it everyday, but I would say that this bottle costs under $10 and lasts about 5 months with 2 day a week use for me.
Texture & Volume: 4
While I don't see much volume from this dry shampoo, I much prefer the silky, smooth texture it gives my hair compared to aerosol dry shampoos.
Extras: This dry shampoo also happens to be 100% vegan and natural. And, because it's not an aerosol has non of the nasty propellants that you don't want to be breathing in on a regular basis.
---
Ease of Application: 4
Standard aerosol spray can, pretty easy to use. Can be hard to focus on certain ares.
Degreasing Ability: 4
One of the better dry-shampoos for my oily, hair on the that is on the thinner side.
Cost/Value: 2
This can runs out pretty quickly and starts about $20 a bottle.
Texture & Volume: 4
This is the only aerosol can applicator I have tried that doesn't make my hair feel dirtier and dry.
Ease of Application: 5
I love this bottle applicator. The smaller opening allows me to put the powder exactly where I need it.
Degreasing Ability: 5
This dry shampoo has been the BEST I've tried at making my hair look natural and removing the grease.
Cost/Value: 4.5
Because I can be very specific about where I put this powder, it lasts longer than an aerosol spray. Love it.
Texture & Volume: 4
I gave this shampoo a 4 because while the best at removing grease, it gives my hair just a slightly dryer texture. It might be good for adding texture if that is what you are going for, but I prefer my hair to be softer and smooth.
Extras: This dry shampoo also happens to be 100% vegan and natural.
---
Ease of Application: 3.5
This is a nice, basic dry shampoo. The aerosol allows you to get full coverage however it isn't as easy to target smaller areas.
Degreasing Ability: 3
I find that I need to use a large amount of product to really degrease my hair. It does do the job and smells pretty good in the process.
Cost/Value: 4
One of the lowest priced dry shampoos out there. At less than $5 a bottle this is a really great option for value shoppers.
Texture & Volume: 3
Not super impressed with the final texture this give my hair, seems a bit too dry. It does add volume but it make hair more difficult to style.
---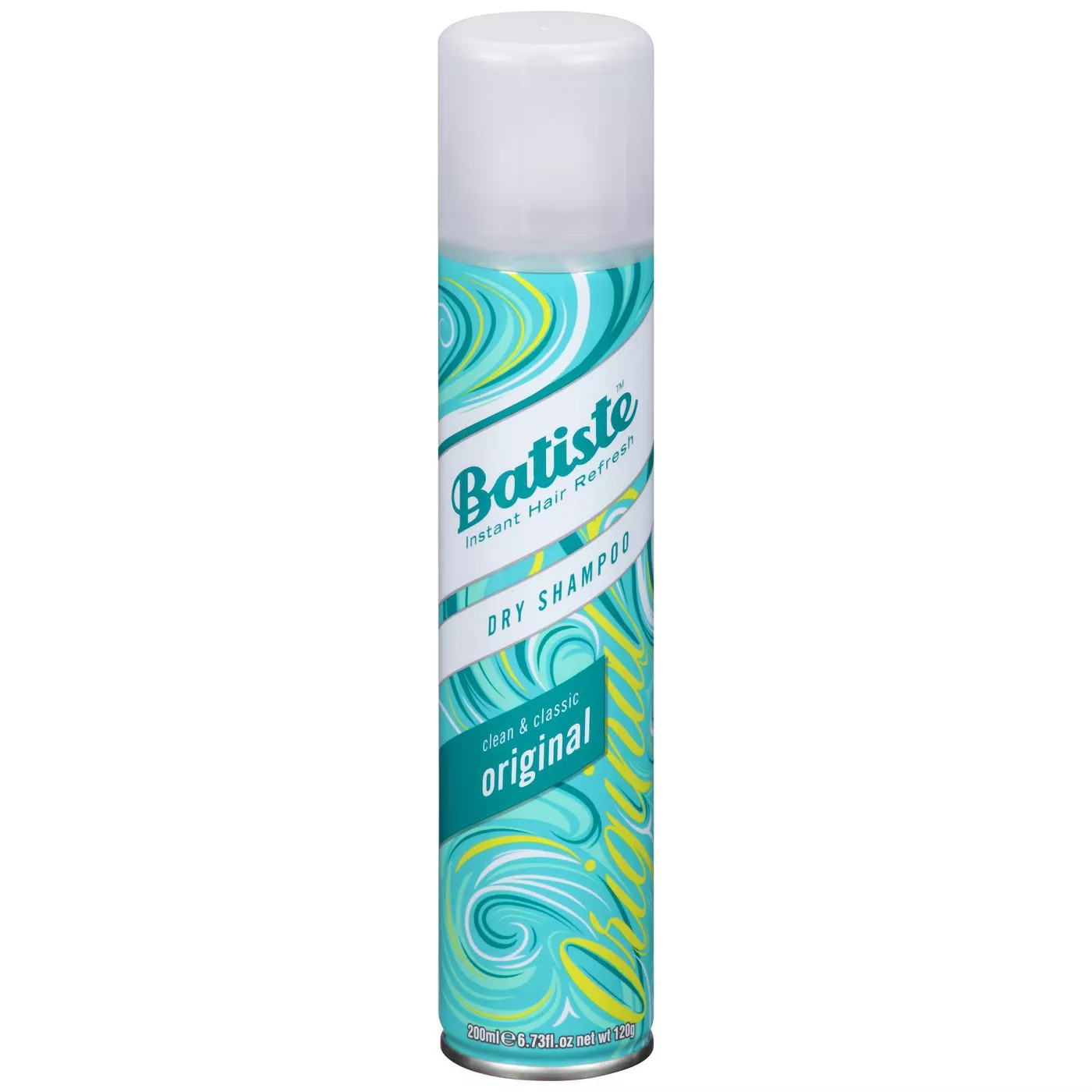 Ease of Application: 4
Another standard aerosol spray can. I find this can a bit easier to use than Dove, there is a little more control and can target smaller areas easier.
Degreasing Ability: 5
My favorite dry shampoo in an aerosol can! You don't need to use a lot to kill the grease in you hair and get a natural look. Warning, it can be addictive.
Cost/Value: 5
Great value. A bit pricer than Dove but fairly reasonable at $6 – $7 a bottle depending where you shop.
Texture & Volume: 4
This dry shampoo leaves your hair easy to style but still a little dry.
---
Ease of Application: 4
Standard aerosol spray can, it is very similar to Batiste and Klorane.
Degreasing Ability: 4
Does the job well and will still leave you will soft hair. Don't need to use quite as much product for results. Very light weight!
Cost/Value: 3
Not a fan of the price – around $25 when there isn't a sale. Batiste is a much better deal.
Texture & Volume: 5
Leaves your hair quite soft and smelling amazing! One of the better shampoos for texture & volume!!
---
Ease of Application: 5
Love that this isn't an aerosol can! You squeeze the bottle for a light mist of powder. It DOES take some practice but it works very well.
Degreasing Ability: 5
You don't need much to degrease your hair. I would recommend starting off with a little and let is sit a moment. I made the unfortunate choice of using too much and ended up with severe volume – think sixties beehive.
Cost/Value: 4
Pricey, but this bottle will last a long time. Again, don't go over board and you can make it last longer than any aerosol.
Texture & Volume: 5
Amazing volume with a silky texture.
Other Beauty Product Suggestions