Here at TodayIneeda, we are huge supporters of doing everything possible to save the environment and preserve our way of life for our kids generations and those that come after. Seeing as Earth Day is net week, we thought we would share our favorite eco-friendly products for home that we use and love!
Note: Affiliate links below. If you click on and purchase any item from this list, we may receive a small commission at no cost to you. We thank you for supporting us and keeping our website running!
Eco-Friendly Straws
I love using straws and I know this is an issue that has circulated in the last few years as a source of plastics in our oceans. I don't know if it is because my teeth are so sensitive, or if my favorite Coke Zero just tastes better through a straw, but I knew I had to find an alternative. So after a few tries I found these silicone straws.
Pros:
They are large enough to use for smoothies. I know this seems like not a big deal, but I do make smoothies regularly and wanted something that would work well.
They are soft enough that I can press my teeth on them with hurting them. I tried metal straws and just didn't like how hard they were against my teeth.
And the best pro for me – I can just throw them in the dishwasher when I'm done! I HATE hand washing dishes so this was a big selling point for me. It's a win-win-win in my book!
Gosili Silicone Straws: https://amzn.to/3a4Nh7e
Note: This particular set has 3 different sized straws, some are very short and work well in my stemless wine glasses. You might want to choose their set with just the tall straws if you will be using them mainly for smoothies.
---
Eco-Friendly Reusable Snack Bags
Next on our list is a replacement for single use snack/sandwich bags. I already stopped using single use plastic for my kids' lunches, but sometimes still needed something other than a food storage container for snacks and other items. So after some trial and error with different types and materials I bought and love these resealable PEVA bags.
Pros:
They seal tightly so I can pack snacks for the kids on Sunday and they stay fresh throughout the week. This was an issue I had with cloth bags as they are not air-tight so food would get stale if left in them for longer than a day.
Because they seal tightly and are made of PEVA, they are waterproof. I can pack washed fruit without worrying about the leaking.
My kids can use them easily. I had some other PEVA bags with different closures that my kids just couldn't get to open, they were too tight. My kids have no problems with these, maybe once in a while I have to help them close the bag all the way but that's it.
Con:
They are not dishwasher safe. Whomp whomp. At least that's what the site says, I haven't tried it. I end up hand washing them and putting them on an overturned glass to dry the inside completely before putting them away.
PEVA Reusable Sandwich and Snack Bags: https://amzn.to/2XDvukP
---
Eco-Friendly Water Bottles
A sturdy water bottle is always by our side, and we have banished single use plastic water bottles completely. Nanette's absolute favorite is the double-wall vacuum insulated HydroFlask! It keeps your cold drinks cold and hot drinks piping hot.
Pros:
These water bottles are super high quality and will last a long time. They can really take a beating, we have one that has taken more than a few tumbles and keeps on going.
Put a few ice cubes in your water and you will have a refreshing drink a summer long. I even keep one next to my bedside and have cold water in the morning.
They have all different shapes and sizes including a kid sized water bottle, 64oz. growlers, wine and beer tumblers and more.
Con:
They are not dishwasher safe either. Sometimes they stack-up on the side of our sink even though they can be easily washed by hand.
Prices start at $30 but it is worth the investment
HydroFlask Water Bottles: https://amzn.to/3a4Nh7e
Carolyn's favorite reusable water bottles are the Yeti brand water bottles. Why, you ask? If you couldn't guess it's because they have great insulation to keep your drinks warm or cold and are made from stainless steel for long-term use, but mainly it's because both the lid and the bottle are…wait for it….DISHWASHER SAFE! They also make great gifts.
Pros:
All the pros are the same as the HydroFlask! Both are great water bottle and travel mug choices and come in lots of fun colors!
Cons:
Really none that I could think of, except maybe the price. I get mine at Dick's Sporting Goods when they have a sale!
Yeti Bottles, Tumblers and Mugs: dicks-sporting-goods.ryvx.net/EBeGK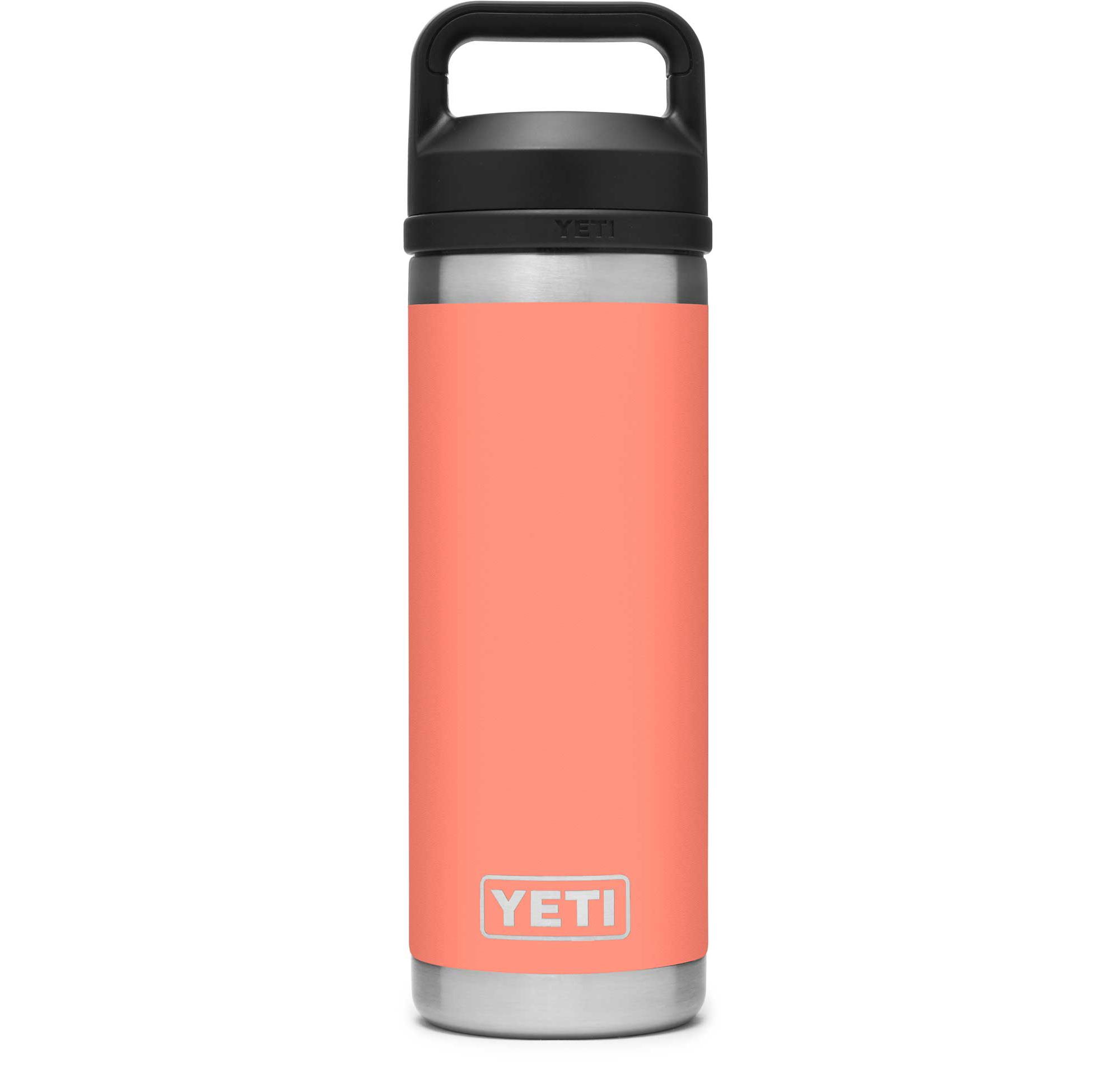 ---
Eco-Friendly Toys
One category you don't always think of when listing eco-friendly products for home is toys! One of our top toy brands is Green Toys who make toys using environmental friendly materials including 100% recycled plastic. They contain no BPA, phthalates or PVC. The packaging is even made with recyclable materials and printed with soy inks!
Pros:
Con:
These toys are mostly for younger children. We would love to see them create a line for older kids.
Green Toys: https://amzn.to/3a4Nh7e
---
Cleaning Supplies
Obviously, cleaning is on everyone's to-do list, mine included. For laundry, I switched to wool dryer balls when I had my first child and never looked back. Some people claim they provide shortened dryer time and less static, but I have not found that to be the case. Nevertheless, I will never go back to buying dryer sheets!
Pros:
Saves money in the long run, you'll never have to buy dryer sheets again!
Gently softens clothes as they dry, similar to dryer sheets.
All natural, you aren't covering your clothes in chemicals!
You can add natural essential oils to give your clothes a gentle scent such as lavender for your sheets.
Cons:
Can be loud in the dryer
Doesn't really help with static issues
Woolzies Wool Dryer Balls – goto.target.com/VPB66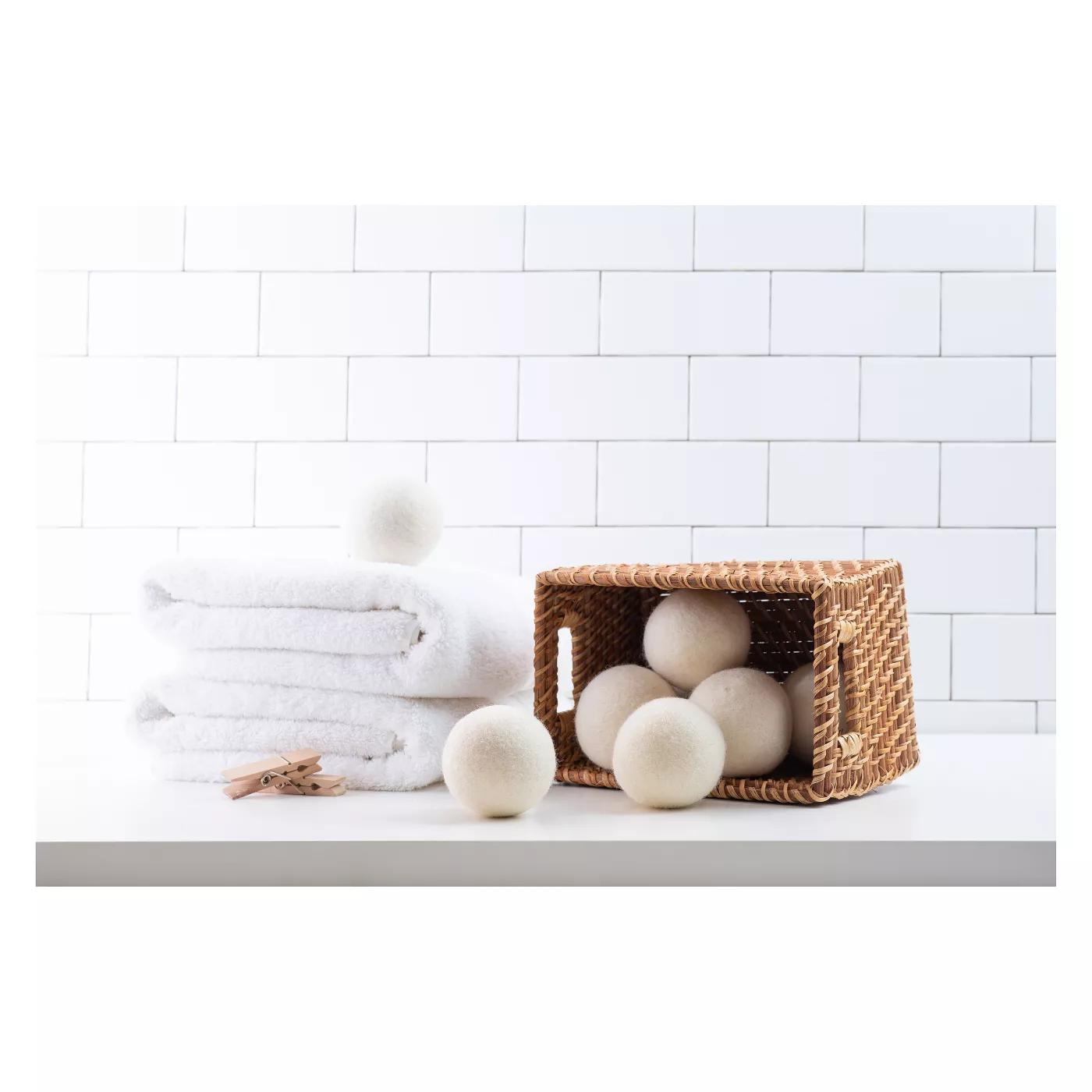 For cleaning supplies, I really love The Grove Collaborative and HAD to add them to our list of our favorite eco-friendly products for home. They only sell products that are non-toxic, effective, sustainable, and cruelty-free. I've been ordering from them since March of 2019 and have been extremely happy. We wrote a review of our favorite products, our Grove Collaborative review can be found here:
The Grove Collaborative: https://todayineeda.com/2020/03/19/top-3-grove-collaborative-items/
---
Items we want to try
Reusable grocery produce bags (I have some on order, will update this post once I have used them enough for a good review: https://amzn.to/3aiugOK